The most compact conche in our range is the CWC 5. This installation is ideal for conching small batches of chocolate, compounds, bread spreads, and coatings.
This solid and efficient conche is particularly suitable for laboratories. Many of our global customers use our CWC 5 to test and optimize the taste of their products in small batches before production is started on a large scale. In this way, a small test laboratory can be developed on site. See also our other laboratory options.
The batch capacity of the CWC 5 is 5 kg, and the conching capacity depends on the moisture content and the desired flavour increase of the chocolate mass. Evaporation of volatile acids and moisture in the chocolate is achieved simultaneously. The application of shear stress into the mass decreases the viscosity. The yield value is enhanced and the moisture content reduced down to 0.9% and in some cases even to 0.7% humidity.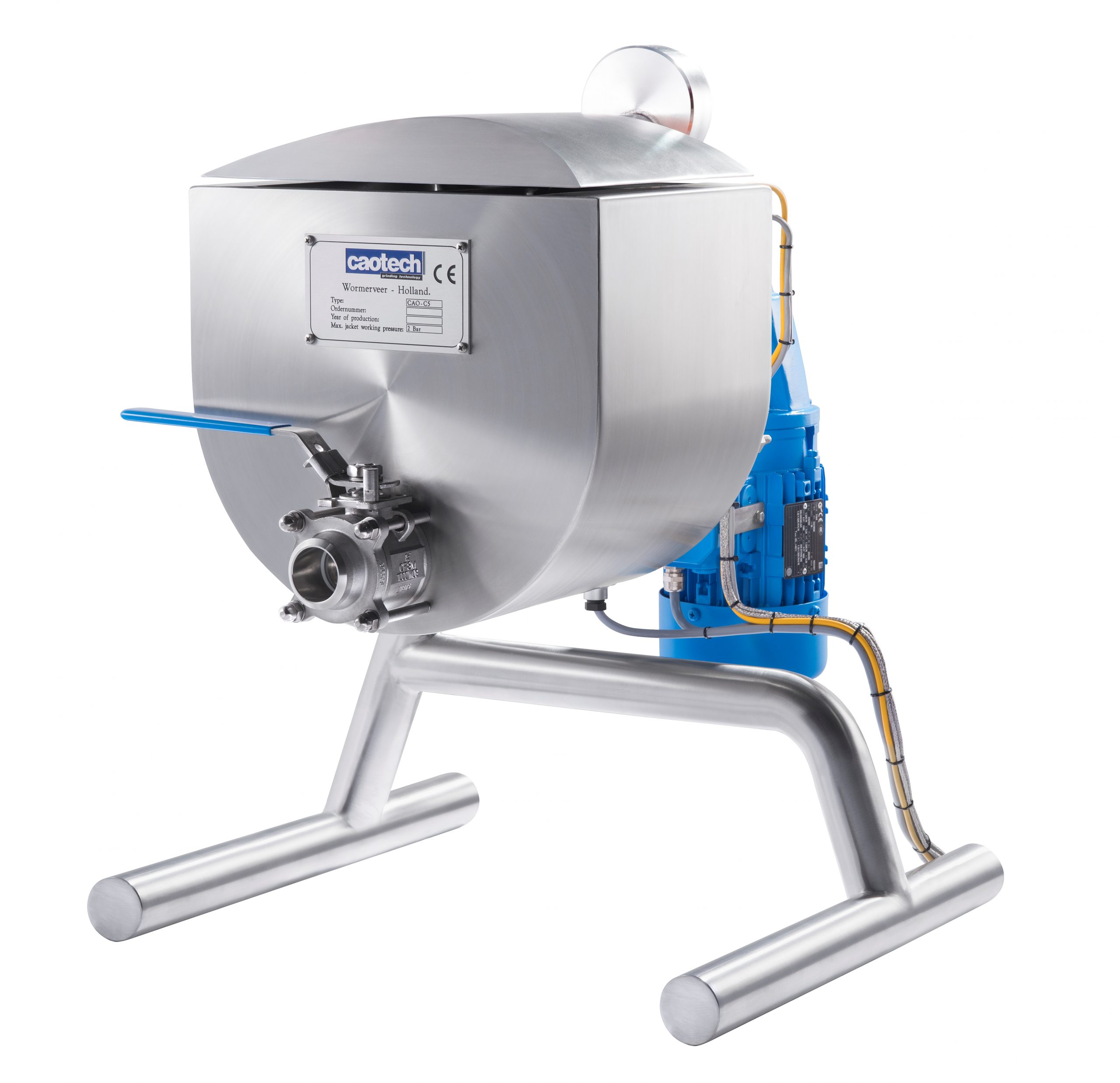 Basic specifications
| | |
| --- | --- |
| Capacity | : 5 kg/h |
| Installed power | : 0.7 kW |
| Weight | : 70 kg |
| Dimensions (LxWxH) | : 600 x 550 x 735 mm |
Constant product quality
Low maintenance costs
Low energy consumption
Minimum wear
Good moisture reduction
Better yield value
Easy cleaning
Limited floor space, no foundation required
CONTACT US
Get in touch
Would you like to find out more about our equipment, technology and/or our possibilities?
Don't hesitate to contact us. We are happy to help.