CAO 3000-CHOC
BALL MILL REFINER FOR continuous FINE GRINDING
The CAO 3000-CHOC is a fully automatic production line based on a CAO 3000 low-speed agitated ball mill and a mixing/dosing unit Mini Mix. The CAO 3000-CHOC is specially designed to carry out automatic (PLC controlled) weighing, mixing, conching and continuous fine grinding of chocolate, creams, bread spread, and fat-based compounds in automatic mode.
The capacity of the CAO 3000-CHOC can be up to 1,200 kg/h with an average ingoing fineness (powdered sugar) of 80-100 microns and an end fineness of 24-27 microns can be expected.
The CAO 3000-CHOC can be supplied with our automatic feeding systems, such as feeding screws, fat dosing units, lecithin dosing, vanillin and aroma dosing, etc.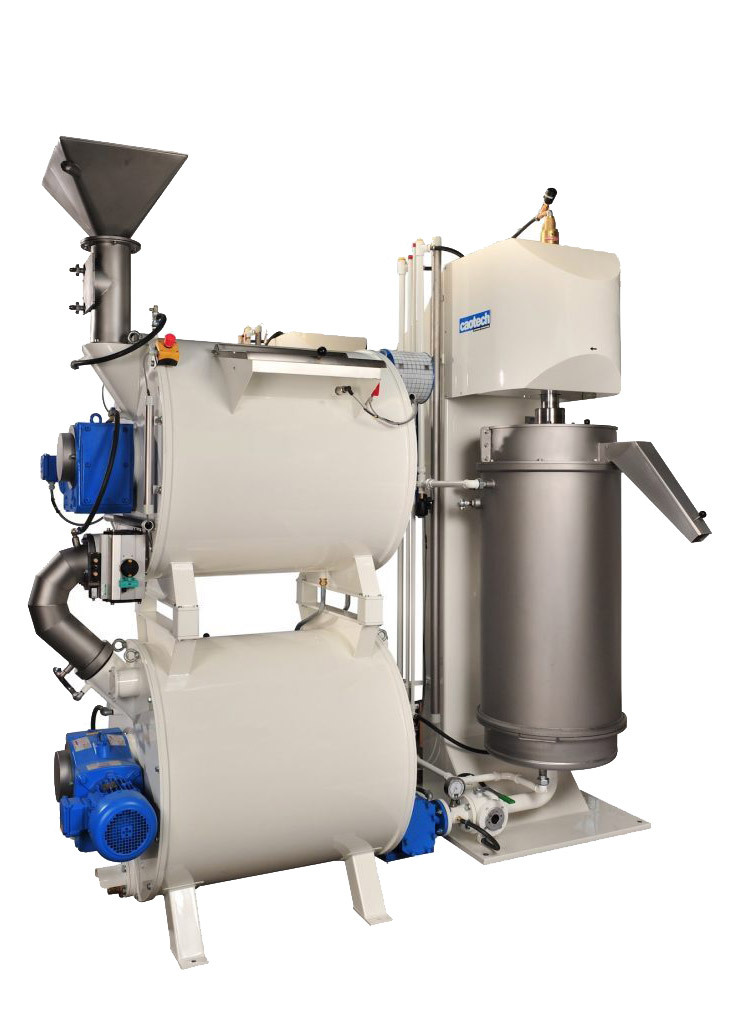 Basic specifications
| | |
| --- | --- |
| Capacity | : up to 1,200 kg/h (powdered sugar) |
| Installed power | : 83 kW |
| Weight | : 6,700 kg |
| Dimensions (LxWxH) | : 4000 x 1600 x 3300 mm (without operation/ service area and control panel) |
Constant product quality
Low maintenance costs
Low energy consumption
Minimum wear
Low heat development
Limited floor space, no foundation required
what can the CAO 3000-CHOC make?
CONTACT US
Get in touch
Would you like to find out more about our equipment, technology and/or our possibilities?
Don't hesitate to contact us. We are happy to help.