CHOCOCON 100
CHOCOLATE / COMPOUND PROCESSING UNIT
The CHOCOCON 100 is a compact 3-in-1 laboratory batch machine. The CHOCOCON 100 is specially designed for mixing, fine grinding, and conching for making and testing of chocolate, creams, bread spreads and fat based compounds based on crystal sugar.
This solid and efficient ball mill is particularly suitable for laboratories. The CHOCOCON 100 is designed to perform grinding, mixing and conching of the ingredients simultaneously (3-in-1). In this way, our customers can make and test new recipes in small batches before these recipes are produced on a larger scale. See also our other laboratory options.
The batch capacity of the CHOCOCON 100 is 100 kg and the time to obtain an end fineness of 22-25 microns is about 2 hours if crystal sugar is used as an ingredient. When powdered sugar is used instead of crystal sugar, the grinding time is shortened.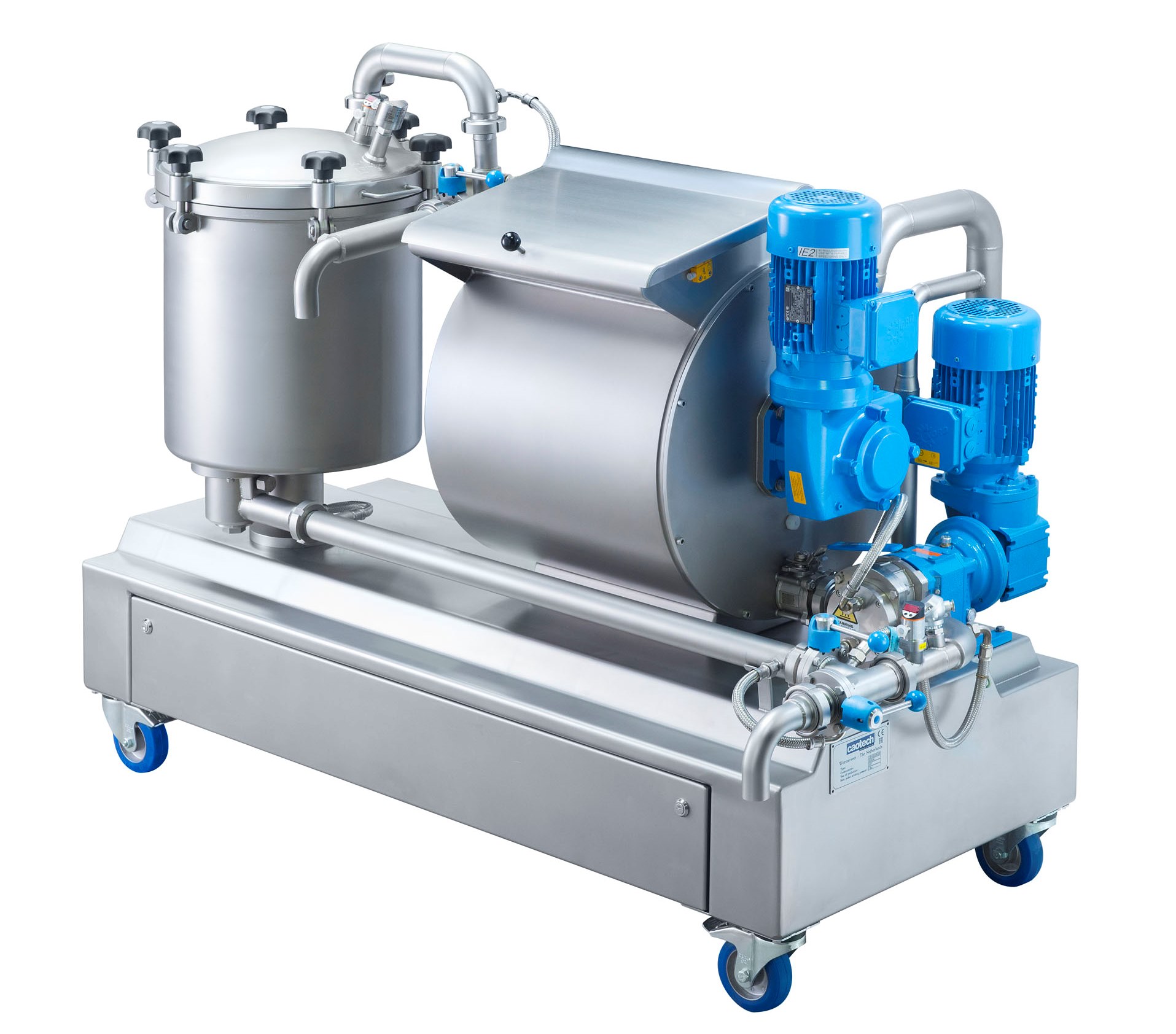 Basic specifications
| | |
| --- | --- |
| Capacity | : 50 kg/h (crystal sugar) |
| Installed power | : 18.5 kW |
| Weight | : 960 kg |
| Dimensions (LxWxH) | : 1910 x 970 x 1350 mm |
Constant product quality
Low maintenance costs
Low energy consumption
Minimum wear
Good particle size distribution
Limited floor space, easy to move
what can the CHOCOCON 100 make?
CONTACT US
Get in touch
Would you like to find out more about our equipment, technology and/or our possibilities?
Don't hesitate to contact us. We are happy to help.