CAO 4000
BALL MILL REFINER
The CAO 4000 is a low-speed agitated-type ball mill with a direct drive.
This ball mill was developed for fine grinding of cocoa liquor, chocolate, creams, bread spreads, and fat-based compounds. It is a powerful and efficient ball mill that delivers excellent results both in cocoa and confectionery applications.
The CAO 4000 can also be used in combination with different types of mixers and refiner conches to process masses based on crystal sugar or powder sugar. This ball mill is also part of our continuous type lines such as the CAO 4000[2] IN-LINE, CAO 4000-CHOC, CAO 4000[2]-CHOC IN-LINE, and others.
The capacity of the CAO 4000 for fine grinding of cocoa liquor can be up to 4,000 kg/h.
The end-fineness can be up to 99.9% through a 75 micron sieve for cocoa liquor.
When powdered sugar is used as an ingredient the capacity for the fine grinding of chocolate, fat-based compounds, and similar masses can be up to 1,500 kg/h depending on the recipes and the required end-fineness.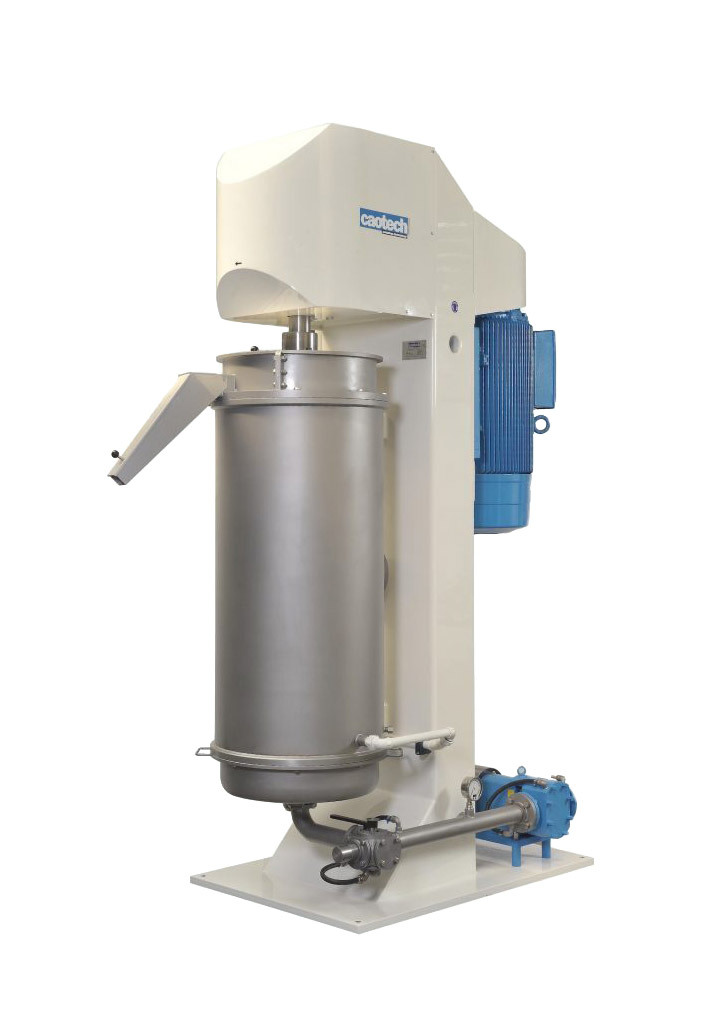 Basic specifications
| | |
| --- | --- |
| Capacity | : up to 4,000 kg/h for cocoa liquor |
| | : up to 1,500 kg/h for chocolate and compounds (based on powdered sugar) |
| Installed power | : 92.2 kW |
| Weight | : 5,500 kg |
| Dimensions (LxWxH) | : 2400 x 1200 x 3500 mm (without service area) |
Constant product quality
Low maintenance costs
Low energy consumption
Minimum wear
Low heat development
Limited floor space, no foundation required
what can the CAO 4000 make?
CONTACT US
Get in touch
Would you like to find out more about our equipment, technology and/or our possibilities?
Don't hesitate to contact us. We are happy to help.